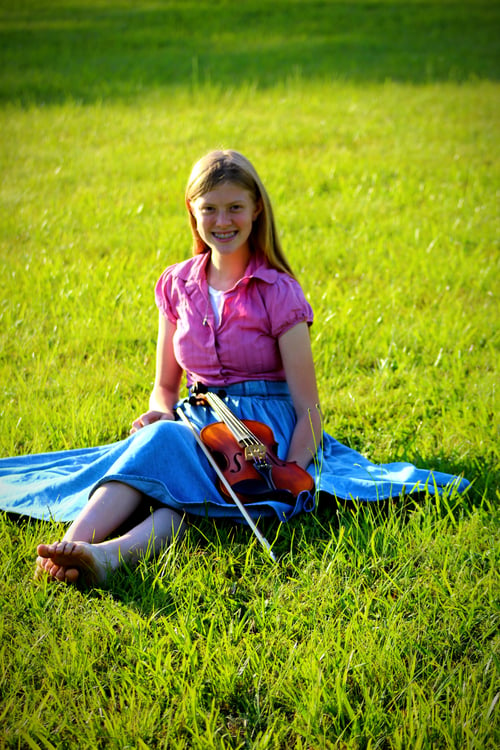 Hi guys!
Today my friend, Averey, suggested that I interview her! So we put it together and HERE is our interview!!
Jehosheba: What would you say is your greatest goal in life?
Averey: Well, number one would be to honor God in everything. But after that it would be to (1) Publish a book of poetry. (2) That I will one day become a music teacher.
Jehosheba: Do you remember how we "met"?
Averey: Haha!!! Great question! Let me see…….One day Cailyn was about to mail her letter to Hattush, and she asked me again if I would like to write Jehosheba. I sighed and finally consented. So I sat down and wrote a brief but informative letter to Jehosheba. When I got my first letter from her about a week later, I immediately loved her!! She was very open and I knew we would get along great! Ever since then has been a very close and strong friendship!! And I am SO excited to be meeting her and her family for the first time in September!!!
Jehosheba: What are some of your favorite activities?
Averey: Oh dear!!! That is super hard……Well, write letters, stories, poetry, etc., sing, play instruments, paint, knit, cook, play with friends, check the mail (hehe, does that count?
), decorate envelopes, listening to Christian music, spend family time, READ,  read the Bible and pray, and garden.
Jehosheba: How are some ways you're encouraged when you're having a hard day?
Averey: Email you….Lol. Besides that it would be pray, read my Bible and talk to Cailyn about it!
Jehosheba: How would you describe yourself in one word?
Averey: WHAT??!!! That's impossible, I can't. Maybe in a sentence, but NOT ONE word!!!
Jehosheba: What is one of your favorite things to do in the summer?
Averey: Swim!!!
Jehosheba: Do you have some words of encouragement for anyone reading this blog?
Averey: To anyone who is going through a hard time, just remember that God is our refuge and strength, and that even though others may judge us, He never will. We can tell Him anything. He will help you. He cares about you. When He saved you, He took in your brokenness and everything. But most of all, He loves like no one else can. SO go to Him, He is always there.
Jehosheba: Do you enjoy writing? What are some of your favorite things to write?
Averey: YES, YES, YES!!! I LOVE to write! Mostly poetry and fiction is what I stick to, though.
Jehosheba: What are some of your most favorite songs?
Averey: Beautiful, Beautiful by Francesca Battistelli, Thy Will by Hillary Scott, Write your Story by Francesca Battistelli, 10,000 Reasons, Trust in You by Lauren Daigle, and……well I won't go on and on. (I could for hours 🙂
BYE!!!!
Thanks for that, Averey! Hope you all enjoyed!